OSU News Feed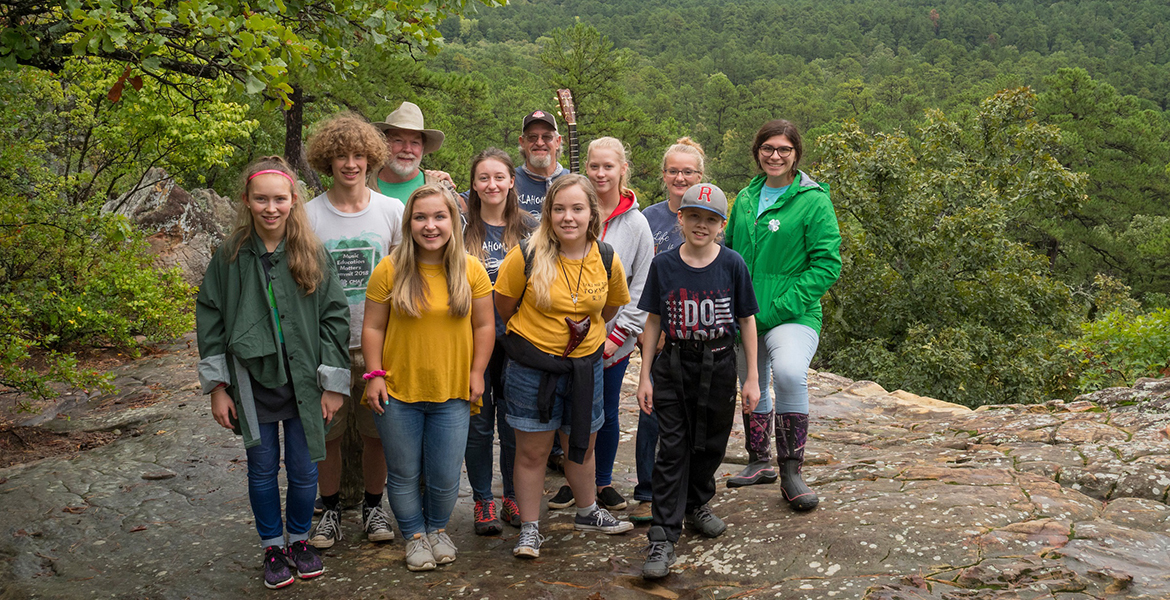 There is an old saying that goes "Practice makes perfect." Members of the Oklahoma
4-H Music Corps take those three words to heart. These dedicated 4-H'ers do whatever
it takes to hone their music skills and improve their stage presence. They are learning
that practice makes perfect.
While some teenagers worked summer jobs or lounged by the pool, members of the 4-H
Music Corps spent some time at the Music Education Matters Summit in Georgia to help
fine tune their musical and performance abilities. They also recently took part in
the third annual 4-H Music Camp at Robbers Cave State Park near Wilburton, Oklahoma,
where they learned about the power of music and stage management, as well as writing
more songs. The group always is looking for ways to improve their musical skills.
4-H Music Corps is under the direction of Mike Carter, Oklahoma State University Cooperative
Extension educator in Pittsburg County and this was the group's second trip to the
summit.
"This educational opportunity is hosted by Georgia 4-H and gives 4-H'ers who are interested
in music the opportunity to practice and grow in music education," Carter said. "They
network and learn from industry professionals which are 4-H alumni, all while developing
as leaders, team members and performers."
The music camp in Oklahoma gives group members a chance to collaborate on songs they
have been working on individually.
Jaydan Coffman said she has discovered more confidence in herself since she joined
4-H Music Corps.
"This music summit in Georgia was a lot like 4-H Roundup, but focused on vocals,"
said the Woods County 4-H'er. "But it wasn't just about singing. We learned how to
hold the microphone, how to breathe and to just have fun. Music Corps has really expanded
my horizons."
Coffman said that while she has always loved to sing, her new-found …