OSU News Feed –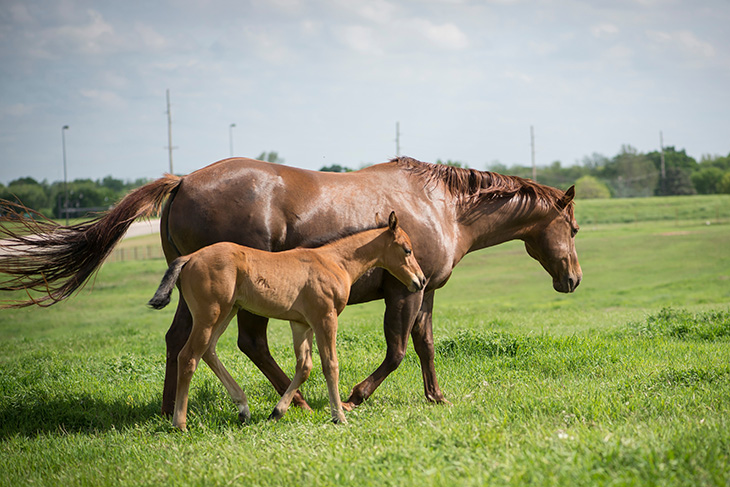 Excessive summertime heat has rolled into Oklahoma, making it paramount that equine
owners optimize their horse's water intake to ensure animal well-being and performance.
"Ensuring a horse consumes adequate water is not always easy given how the animal's
water needs can vary greatly according to diet, temperature and amount of exercise,"
said Kris Hiney, Oklahoma State University Cooperative Extension equine specialist.
First of all, consider the manner in which water is provided to the horse. Modern
management systems are quite different from where a horse naturally would drink water,
such as streams, ponds and the like. Automatic systems may be massive time-savers
for horse managers but what do the animals actually prefer?
"Many horse managers acknowledge that horses enjoy drinking from buckets far more
than automatic water systems, and this has actually been borne out in the scientific
literature," Hiney said. "Given a choice, horses prefer buckets over automatic waterers
almost exclusively."
Furthermore, the type of water-provider also may influence a horse's drinking behavior.
In a study of horses never exposed to automatic waterers, the animals preferred float
valve waterers compared to push valves. Push-valve waterers are those in which a horse
must use some force of its muzzle against the valve.
"In that study, horses never consumed water from the push valves," Hiney said. "It
was believed the larger available reservoir of water in the float-valve waterers encouraged
the horses to drink more."
In addition, push valves have a somewhat startling effect of the noise of water refilling
the waterer. Horses were reluctant to return to the waterer after being startled.
"To make things even trickier, the normal intake rate of water by a horse actually
exceeds the flow rate of most waterers," Hiney said. "Therefore a horse would need
to drink much more often when using a low-flow waterer. This may actually cause the
horse …