Michigan Tech 'Latest News'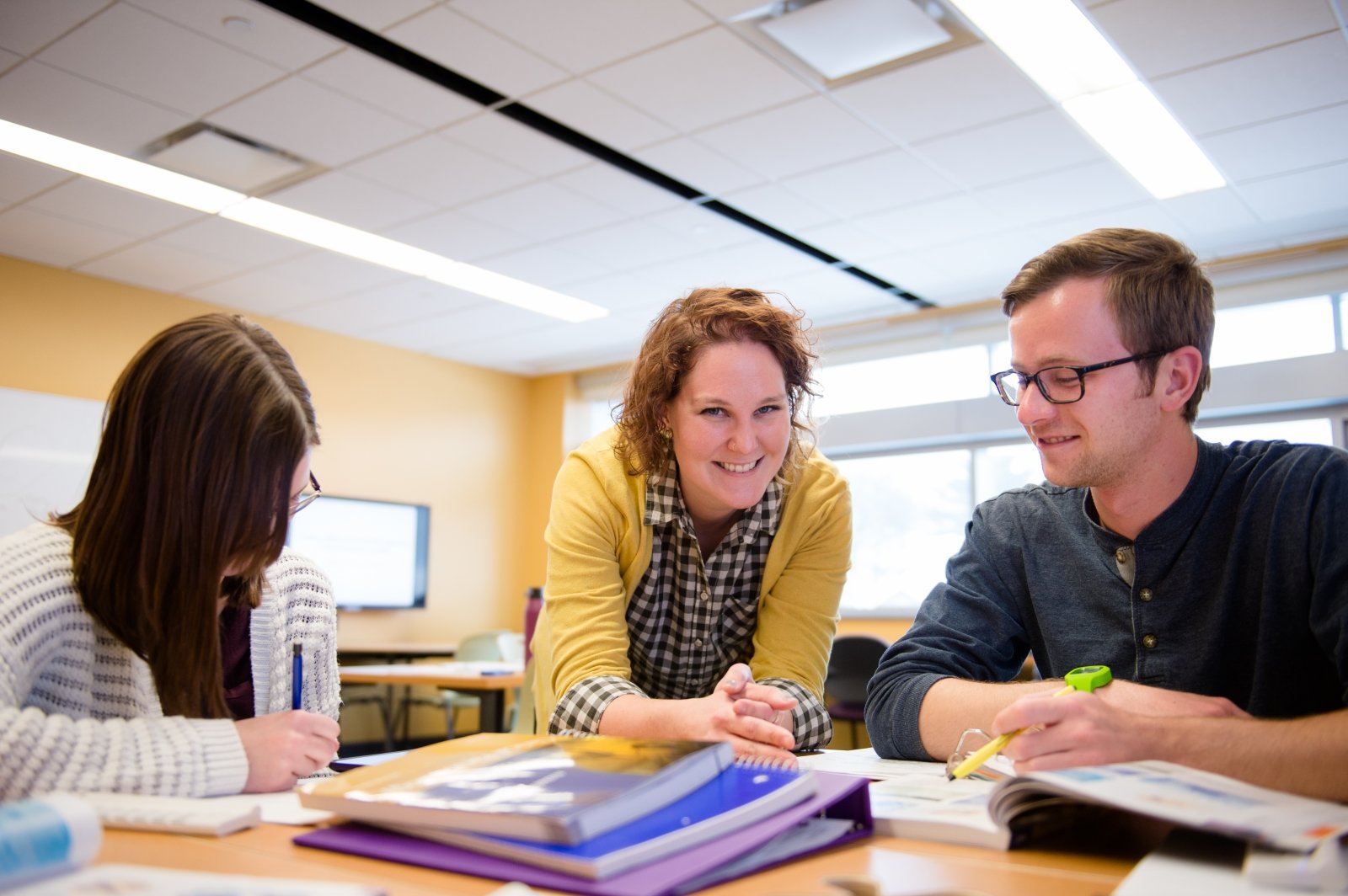 Brigitte Morin's parents are educators, so it is not surprising that she became a
teacher herself. In fact, she's become a very good one.
Morin knew she wanted to teach since she was a kid. It was in her blood she says.
"Both my parents were educators—my mother was a first-grade teacher and my father
taught high school English and French." Morin is the recipient of Michigan Technological
University's 2018 Distinguished Teaching Award in the Assistant Professor/Lecturer/Professor
of Practice category.
Morin, a 2006 Michigan Tech alumna with a biology major and a Spanish minor, started
her career teaching high school biology and horticulture in Huntley, Illinois. During
her six-year tenure there, her courses expanded to include anatomy, physiology and
AP biology. In 2011, she earned a master's in biological sciences with a focus on
biology education from Northern Illinois University. "I was fortunate because this
program was designed specifically for high school teachers and allowed us to take
many content and pedagogy courses around our busy schedules," Morin says. "My research
examined whether or not the incorporation of scientific literature in the classroom
motivated students to read more outside of school. Spoiler alert–it did not."
Great to be back home
After six years in the suburbs, Morin says she was "ready to come home." In 2012,
she was offered a temporary position in Tech's biological sciences department, teaching
a handful of medical lab sciences and general biology courses. After the retirement
of Medical Laboratory Science (MLS) Director Alice Solden in 2013, Morin became a
lecturer in the department. Since then, she has taught a wide variety of courses including
medical terminology, human anatomy and physiology II, human nutrition, current health
issues, basic medical lab techniques, clinical immunology and serology and medical
parasitology.
Morin, who was recently promoted to senior lecturer, developed a new course, the Biology
of Movement and …