OSU News Feed –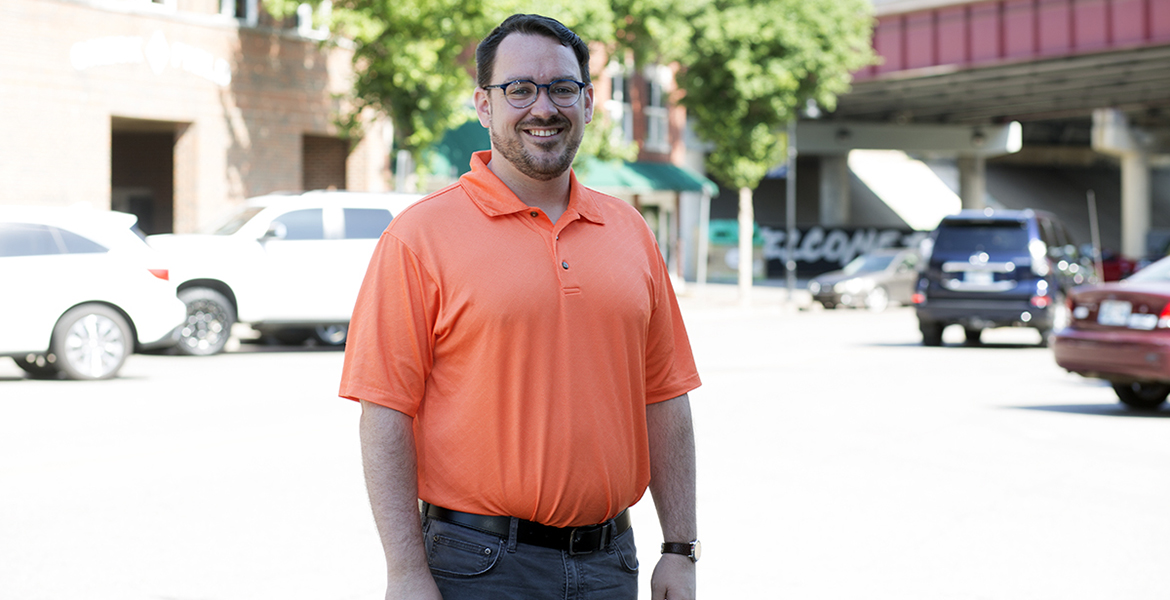 OSU-Tulsa student Patrick Grayshaw has been drawn to the idea of community engagement
since high school and now he wants to make a career of it.
"My social studies class is where I learned about community engagement. I never left
it really," he said. "It's almost like it's just my default."
Grayshaw, a doctoral student in human development and family science, was named a
2018-19 Tulsa Schweitzer Fellow in April. He is among 14 Tulsa fellows and 260 nationally.
As part of the fellowship, he is required to develop and implement a year-long service
project addressing the root causes of health disparities in underserved communities.
Tentatively named North Tulsa Dialogue Circles, Grayshaw's project intends to bring
together diverse groups of north Tulsa residents to discuss health disparities in
the community and take steps to reduce them.
According to a 2015 study by the Tulsa Health Department, people who live in a north Tulsa zip code have shorter life expectancies than those
who live in south Tulsa.
Some of the reasons have to do with income, education, social cohesion, health care
access, transportation and other neighborhood conditions.
"My interest is seeing community members interacting with each other and solving community
problems together," he said. "I don't want to help a community. I want to serve the community."
He chose to work with the nonprofit North Tulsa Community Coalition since his project
aligns with the agency's mission and supplements their current work.
First, Grayshaw put together an advisory committee to oversee the process. His next
step is to train facilitators and gather participants from all sectors of north Tulsa
to participate in dialogue groups.
Over a year, each group will create an action plan and start implementing it. Grayshaw
and the advisory committee will monitor the progress of each action plan well past
the first year of his project.
While …