Top Stories – Wake Forest News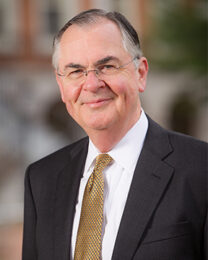 Nathan O. Hatch
"While there has been much written about leadership in the last few years, much of it has focused only on business and politics," said Hatch. "Her presentation and this conference will showcase how the rich and diverse perspectives of the humanities and liberal arts can enliven and expand our understanding of leadership."
Since winning the Tony Award, Goldsberry has appeared in the title role of HBO's "The Immortal Life of Henrietta Lacks" opposite Oprah Winfrey, and in Baz Luhrmann's "The Get Down" for Netflix. In 2019, Goldsberry will appear in the Trey Shults feature "Waves" opposite Lucas Hedges and Sterling K Brown. Prior to "Hamilton," her appearances on stage include an Outer Critics Circle Award-nominated performance alongside Frances McDormand in the play "Good People," as well as the original Broadway version of "The Color Purple." She made her Broadway debut in "The Lion King."
Co-organized by Wake Forest and the Oxford Character Project, "The Arts of Leading" conference will bring together scholars from classics, history, literature, philosophy, religion and the visual and performing arts to showcase what we can learn about leadership from the liberal arts.