Michigan Tech 'Latest News'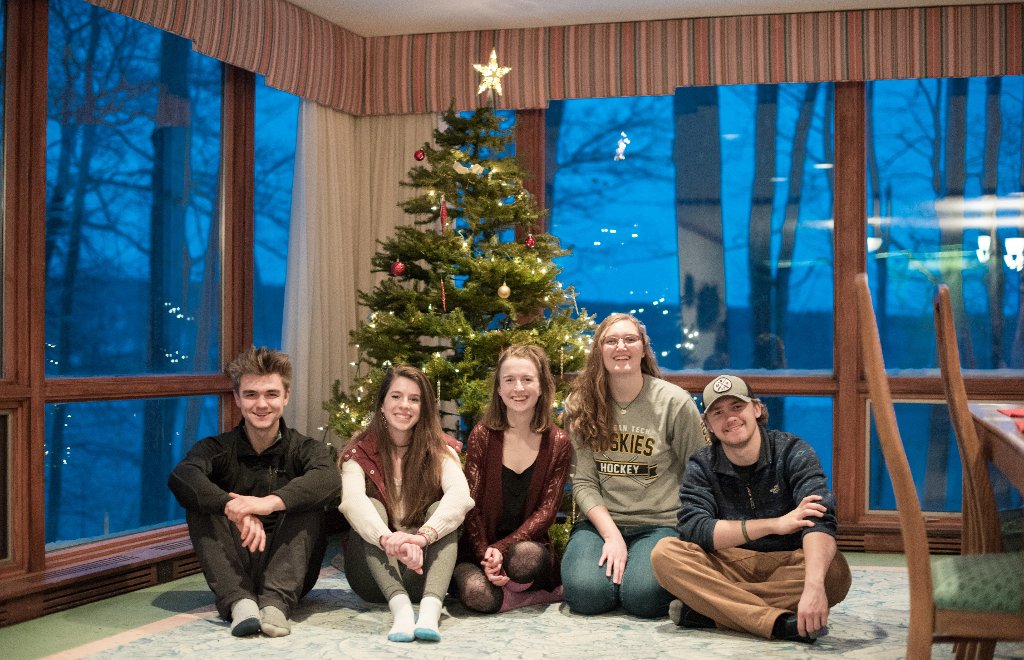 Santa's not coming down this chimney. No Yule logs on the fire, either. But five student tenants are making Michigan Technological University's Sustainability Demonstration House a home. 
The 5,000-square-foot split-level home built in 1953 for Herman "Winks" Gundlach and family was officially donated to Michigan Tech in 1992 and served two presidents, Dale Stein and Curt Tompkins. Known as the Kettle Gundlach University Residence, it was renovated in the early 1990s—including a great-room and dining area addition with a stunning view of Portage Lake—and transformed into a more public space for university-related gatherings. Michigan Tech Facilities Management maintained the house, which hasn't had this many residents in many years. Michigan Tech's Alternative Energy Enterprise Team got the green light for the Sustainability Demonstration House project in 2016.
The grandeur of bygone days is still evident in the massive woodwork, and the heated slate beneath your feet in the foyer. But only necessary lights (fixtures and lamps with LED bulbs) are turned on, and a plaque on the living room fireplace spells it out: Do Not Use Fireplace.
This newest chapter in the home's history is laid out for all to see. Living in a fish bowl is more than rhetoric for the new residents. They're surrounded by 1,000 feet of panoramic windows. Hosting open houses is required. They're settling in, getting used to company and getting to know the house. And somehow the five busy Huskies managed to get together at the end of fall semester to share what it's like to be a part of this project.
Five's Company: Meet the Housemates
Rose Turner likes the freshly tuned piano. Another favorite? Eating breakfast in the great room, watching the lake as the sun rises.
"We don't assign roles, we're all in charge—we all contribute," says Rose Turner, a fourth-year environmental engineering student from Detroit, Michigan. The only tenant who's a …