UMSL Daily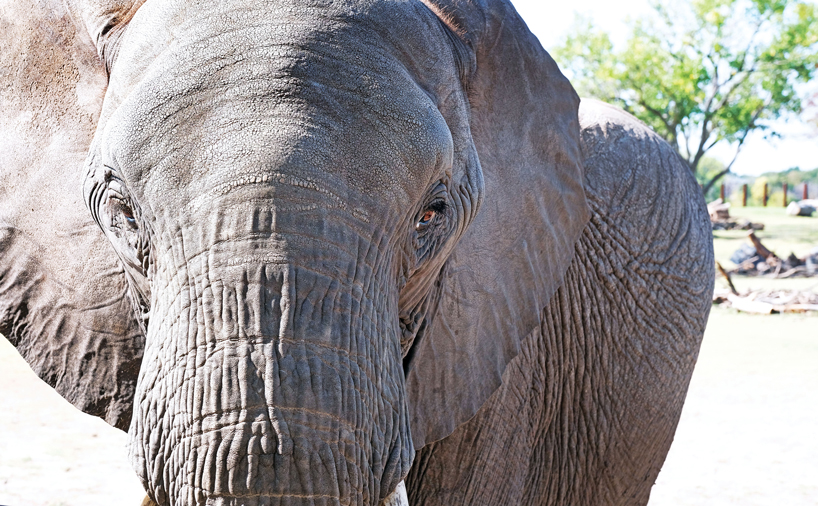 Sedgwick County Zoo's new elephant exhibit opened in 2016, not long before UMSL alumnus Jeff Ettling became the zoo's executive director. (Photo by August Jennewein)
The University of Missouri–St. Louis caught a bit of zoo fever in 2017 as two alumni stepped into executive roles at U.S. zoos.
In May, Jeff Ettling became executive director of Sedgwick County Zoo in Wichita, Kansas, only three months after Kevin Hertell had been named zoo and interpretative services manager at Micke Grove Zoo in San Joaquin County, California.
Half a country away, neither knew of the other UMSL alumnus.
Ettling and Hertell inherited distinct zoos, different in size, animal species and stage of development. But they share an understanding of zoo management – one guided by their biology degrees and a scientific approach to care and preservation of wildlife.
Both will tell you today's zoos are a far cry from the early menageries of exotic animals collected for kings. The Association of Zoos & Aquariums and educated animal experts like Ettling and Hertell have transformed a zoo's purpose into one of wildlife conservation.
Sedgwick County Zoo, Wichita, Kansas
Jeff Ettling, executive director, PhD biology 2013
Sedgwick County Zoo Executive Director Jeff Ettling stands along the fence of the new elephant exhibit, which is five acres and boasts the world's largest elephant pool at 550,000 gallons. (Photos by August Jennewein)
Every day, Jeff Ettling walks Sedgwick County Zoo, visiting the animals and remembering the greater purpose of his work. He wants to ensure that future generations have the same opportunities to experience wildlife as he had growing up.
At Sedgwick County Zoo visitors can get an up-close encounter with the giraffes who will often greet people at the fence.
"We know that a child is more likely to develop pro-environmental behaviors if they're nose to nose with a tiger," Ettling says. "To …