OSU News Feed –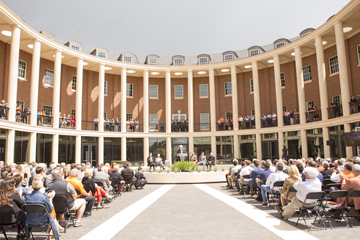 Home
Articles
OSU Business Building Dedication
Friday, April 13, 2018
Oklahoma State University's Spears School dedicated its new Business Building Friday
with a celebration highlighted by speeches from OSU President Burns Hargis, Spears
Dean Ken Eastman, Oklahoma City architect and OSU alum Rand Elliott and others. The
$72 million, 147,500-square-foot facility features 13 classrooms, 16 team/breakout
rooms and projects as a 100-year building.
View more images here.