OSU News Feed –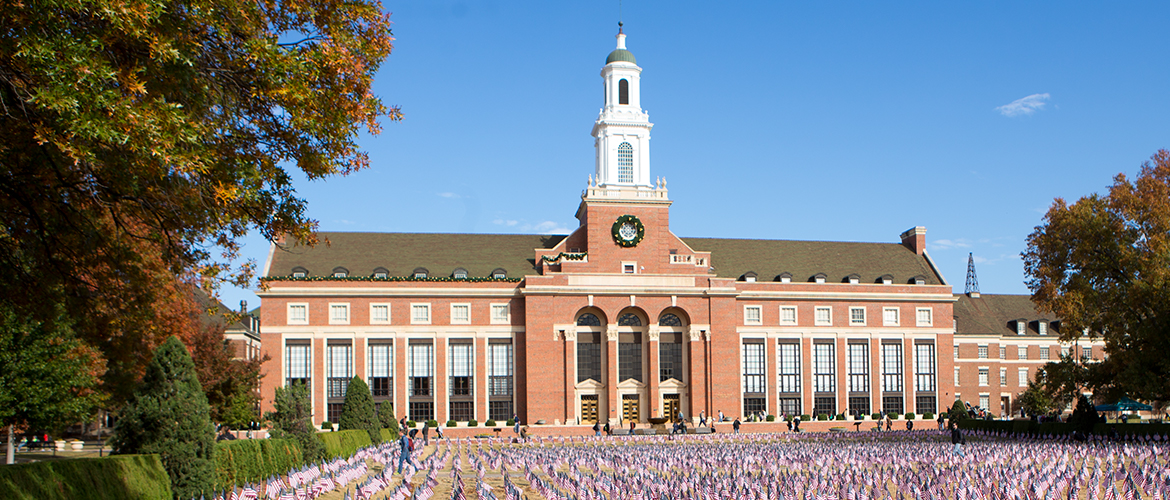 Oklahoma State University is ranked 40 among more than 200 top colleges and universities
for military veterans nationwide, according to a survey from College Consensus, which
combines information from trusted publishers, agencies and verified student reviews
to produce its ranking.
The ranking is also based on several requirements for a campus to serve military veterans,
including a fulltime campus contact dedicated to support veterans, servicemembers
and their families.
"As the contact for veterans and their families at OSU, I'm glad to ensure those transferring
from the armed services get all the help they need in making the transition to college
life," said Rick Hansen, a retired U.S. Marines captain who serves as coordinator
of Student Veteran Services on campus. "I made that transition myself at one time
and that's why I'm especially pleased veterans who come here immediately have a place
to seek academic assistance, study, and interact with other veterans at our Veterans
Success Center on campus."
The Student Veterans Organization at OSU is also very active and another important
way that veterans quickly find out about the many resources the campus has to assist
them, including University Counseling, Student Disability Services, Career Services,
Non-Traditional Student Services, University College Advising/LASSO, Mathematics Learning
Success Center, Writing Center, OSU Student Veterans Organization, Office of Individual
Study, Peer Advisors for Veteran Education, and Library Services.
Off campus organizations that make regular visits to provide services on campus include
Oklahoma Department of Veterans Affairs, Military One Source, Oklahoma National Guard
Family Programs, Legal Aid Services of Oklahoma, Inc., Tulsa Vet Center, Oklahoma
City Vet Center, Veterans of Foreign Wars, American Legion, and Disabled American
Veterans.
OSU's top-40 designation involved several sources, including rankings from publishers
such as U.S. News, Forbes, the Wall Street Journal and agencies, which include Academic
Ranking of World Universities, Center for World University Rankings …