OSU News Feed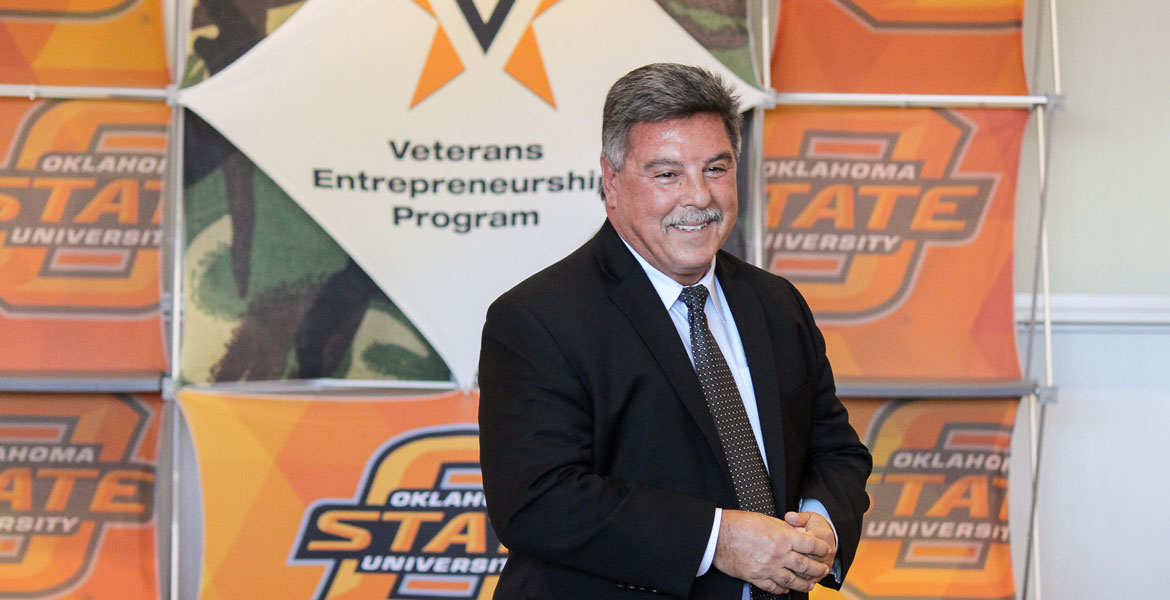 Nearly 30 veterans from across the United States will travel to Oklahoma State University
to participate in the 10th annual Veterans Entrepreneurship Program (VEP), an eight-month
program that includes an intensive, eight-day entrepreneurial boot camp on the Stillwater
campus Feb. 16-23. 
Twenty-seven military veterans representing four of the five branches of the United
States military will participate in the boot camp designed to empower them to turn
their ideas into workable business models. The program is designed for veterans who
are interested in starting a venture as a means to financial independence or have
an existing business that they would like to grow profitably.
"VEP empowers veterans with both the courage and knowledge to pursue their entrepreneurial
aspirations," said Chad Mills, manager of outreach programs for the OSU Riata Center
for Entrepreneurship, which coordinates the Veterans Entrepreneurship Program. "We
strive to deliver the best educational and hands-on experiences possible that can
be utilized for any endeavor they wish to pursue."
Participating in the 2019 VEP cohort includes veterans from the Air Force (6 enrollees),
Army (15), Marines (2) and Navy (4). They will travel to OSU from across the United
States, including Alabama, Arizona, California, Florida, Georgia, Indiana, Massachusetts,
Michigan, New York, Texas, Virginia, Washington and Oklahoma, and range in age from
35 to 64.
The program has three phases: Phase 1, online self-study sessions (Jan. 7-Feb. 8);
Phase 2, the eight-day residency on the OSU campus (Feb. 16-23), and Phase 3, ongoing
mentorship from experts at OSU and online peer-to-peer networking (April 1-Aug. 31).
The eight-day residency is intense, rigorous and demanding. It is an opportunity for
hands-on learning and interaction with world-class faculty, guest entrepreneurs, business
experts, and others. The boot camp exposes the participants to the nuts and bolts
of business ownership through experiential workshops and lessons. 
The entire program – transportation, accommodations, books, food and instruction –
is provided free of charge to each of the participants.
To participate, veterans must …