News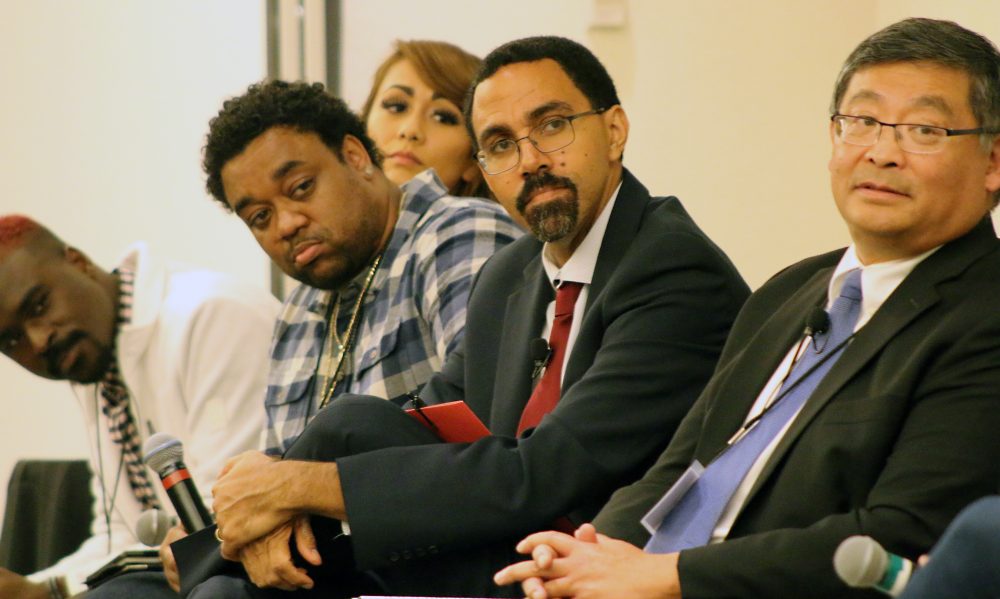 PCC / News / November 2018 /
PCC is the driving force behind statewide project to make education equitable
Photos and Story by James Hill
John B. King (center), former U.S. Secretary of Education for President Obama, keynoted the summit on supporting low-income college students.
On a misty and cold fall morning, it was business as usual at a hotel in Northeast Portland. There was a conference, engaged attendees and, of course, dynamic speakers from across the country.
The topic of the conference, though, was anything but usual.
Portland Community College is working with the support of the Oregon Department of Human Services (DHS), as well as the college's higher education peers, to look at how to better serve low-income and underrepresented students. In their second summit this year, representatives from Oregon's 17 community colleges, state leaders, and public agencies like DHS met as part of the Pathways to Opportunity Project to determine how to align access so that all students have a level playing field when it comes to higher education. As part of this effort, the project aims to strategically organize federal, state, and local resources to support low-income students to complete college.
Such synergy is critical. In 2016, more than 112,000 low-income college students in Oregon qualified for maximum financial aid. Due to a lack of funding, only 31 percent received an Oregon Opportunity Grant. Added to this: two-thirds of all community college students experience food insecurity, half face housing insecurity, and almost 14 percent are homeless.
Plus, 442,000 adults in the state older than 25 are without postsecondary degrees, are unemployed or working for $15 or less per hour.
"Community colleges are maintaining an open door to opportunity, and keeping it open," said PCC President Mark Mitsui, who served as the summit's host. "We have a long way to go to close the opportunity gaps for our residents in the state of Oregon. Education …