UChicago News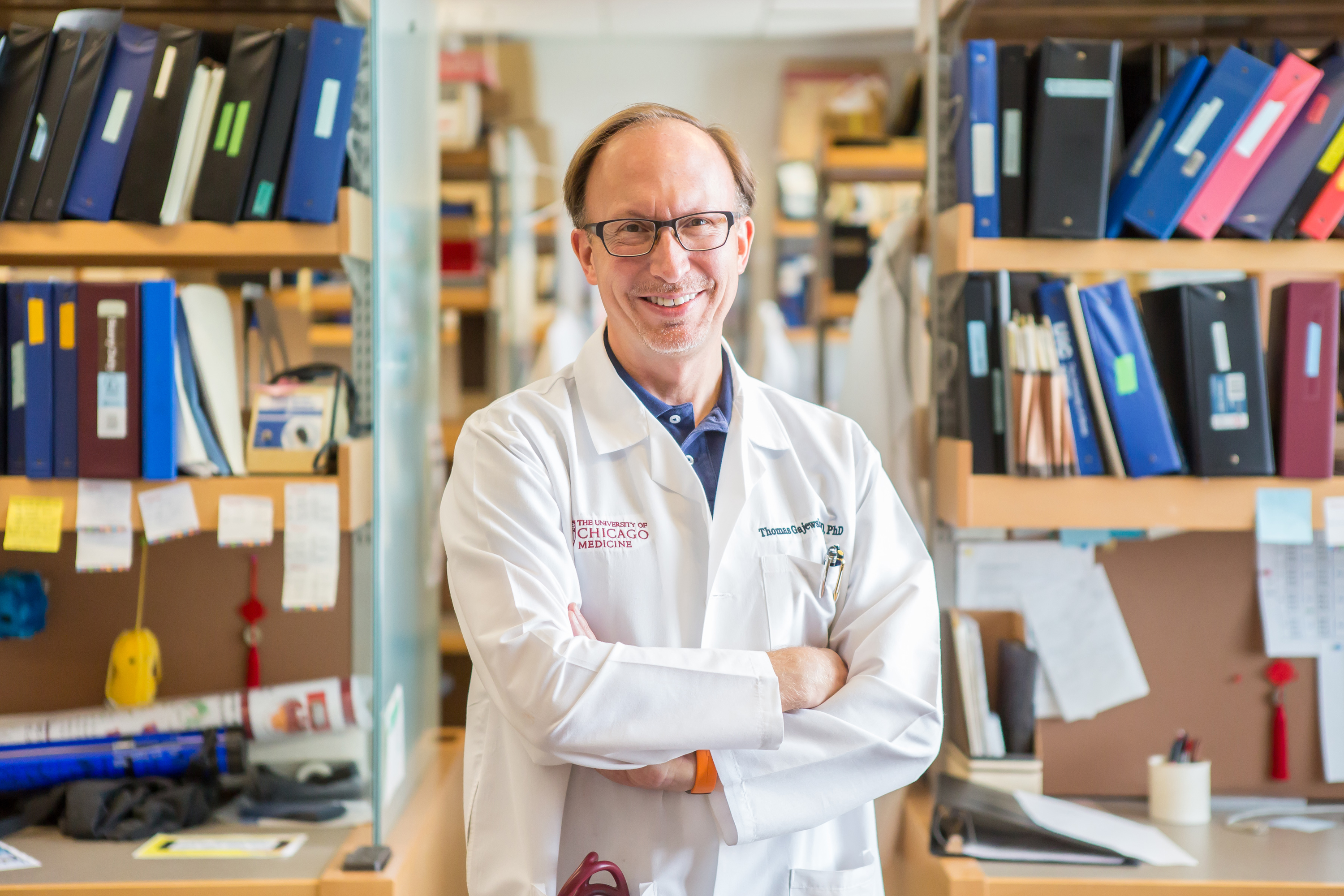 In the Jan. 5 issue of Science, researchers from the University of Chicago Medicine show that specific strains of commensal bacteria—the swarms of microorganisms naturally dwelling in the intestines—can improve the response rate to immunotherapy for patients being treated for advanced melanoma.Although these immune system-boosting drugs have revolutionized treatment of certain cancers, only about 35 percent of melanoma patients who receive them get a significant benefit. In their study UChicago researchers demonstrate that several defined bacterial species, including Bifidobacterium longum, Collinsella aerofaciens and Enterococcus faecium, were much more prevalent in the intestines of the 16 patients who responded to treatment (38 percent) than in the 26 patients (62 percent) who did not.
The presence of these specific bacteria in the intestine appears to enhance T-cell infiltration into the tumor microenvironment and augment T-cell killing of cancer cells, increasing the odds of a vigorous and durable response.
The strong correlation between specific gut bacteria and a clinical response to anti-PD-1 immunotherapy suggests "a causal relationship," said study director Thomas Gajewski, the AbbVie Foundation Professor of Cancer Immunotherapy. "Specific bacteria clearly contribute to improved anti-tumor immunity in patients. The gut microbiota has a more profound effect than we previously imagined."
The current study follows a November 2015 Science paper from Gajewski's laboratory, one of the first to connect the presence of specific intestinal bacteria to greater potency for immunotherapy. These initial papers showed that the composition of the gut microbiome can influence how well these cancer immunotherapies work in mice.
Although the earlier mouse data was striking, "we knew there were multiple barriers that can decrease the odds that immunotherapy will work," Gajewski said. "We initially thought the microbiome was a minor component. But in our current study, these bacteria were a very strong predictor of who would respond."
The current paper focuses on humans—42 patients going through treatment for metastatic melanoma. The researchers collected …